https://secure.massagezone.biz/avordchiropractic/images/head

Our

Doctors
David Millar
SOM, DC, BSc, MSc
Dr Millar is a graduate of the Canadian Memorial Chiropractic College, the University of Regina and McMaster University. He is a certified Active Release Technique and Graston Technique soft tissue therapy provider and takes special interest in soft tissue and athletic injuries. Dr Millar has completed the GLA:D (Good Living withArthritis Denmark) Canada program. He is a Consultant to the Functional Rehabilitation Program of Wascana Rehabilitation Centre. A native of Regina, Dr Millar has been active in his community and profession, and has served on several boards including SaskSport, the Saskatchewan Arts Board, The Chiropractors' Association of Saskatchewan, Rowing Canada Aviron, Saskatchewan Rowing Association, the Regina Rowing Club, the Canadian Mental Health Association and the Provincial Advisory Council for Creative Kids Saskatchewan. He is a member of the Saskatchewan Order of Merit (2009) and has received several other awards including the 2010 Red Cross Humanitarian Award, the Sovereign's Volunteer Medal (2015) and the U of R Crowning Achievements Distinguished Humanitarian and Community Service Award (2016). An active Rower and Coach, Dr Millar and his wife Anne also enjoy cross-country skiing. They have three adult children and four Fabulous Grandchildren..
---
Dr White graduated cum laude with Clinical Honours from the Canadian Memorial Chiropractic College. He has a special interest in soft tissue therapy and sports injuries. He is full body certified in Active Release Technique (ART) and practices Graston Instrument Assisted soft tissue mobilization. He is a consultant to Arcola Physiotherapy doing secondary assessments for SGI and WCB. He resides in Regina with his wife and three children. His favourite pastimes are playing golf, travelling and spending time at the cottage with his family.
---
Ryan Debusschere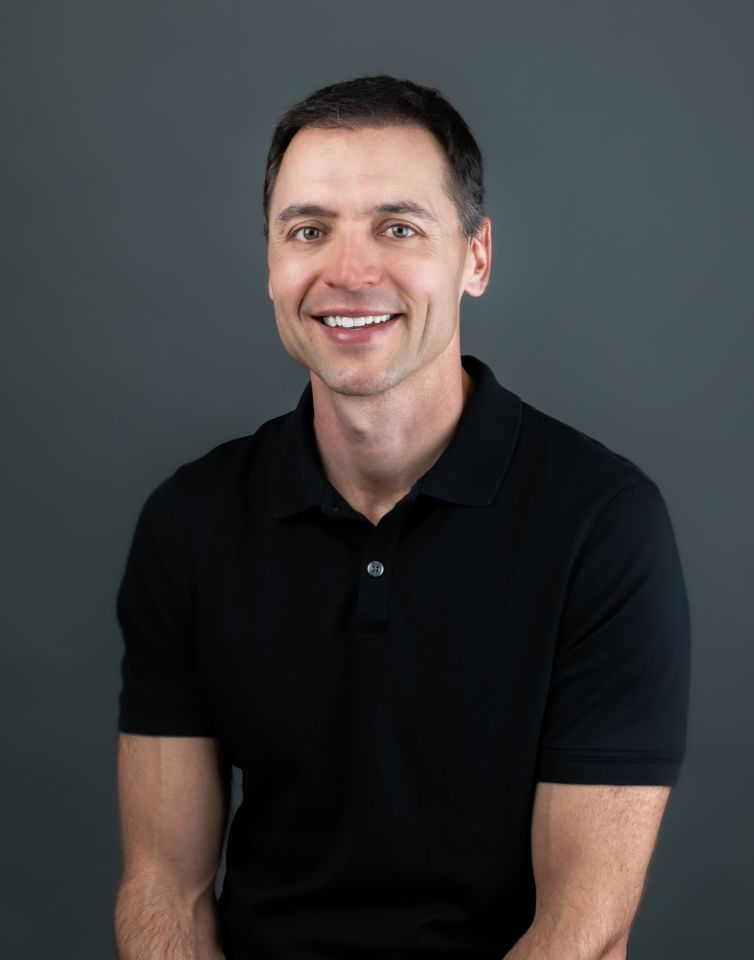 BSc, Med. Ac. DC
Dr Ryan Debusschere was born in Stoughton, Saskatchewan. He graduated cum laude from the University of Saskatchewan in 1999 with a Bachelor of Science in Anatomy. He then graduated on the Dean's list from the Canadian Memorial Chiropractic College (CMCC) in Toronto in 2003. While at CMCC, Dr Debusschere studied acupuncture at McMaster University in Hamilton. He has also completed the Acupuncture Foundation of Canada acupuncture certification and is CAFCI certified. He then completed his Active Release Technique certification and Graston Technique certification and is current in both of these certifications furthering his special interest in soft tissue and athletic injuries. He has also completed the FAKTR-PM soft tissue therapy course. Most recently, he completed the Selective Functional Movement Assessment seminar with Dr Greg Rose from the Golf Channel and the Titleist Performance Institute. Most recently Dr Ryan has completed the "New Trends in the Prevention of Running Injuries" seminar through the Running Clinic Group. Dr Ryan is now pursuing his fellowship in Sports Science as he has entered the Sports Science Residency Program through CMCC. Dr Debusschere and his wife reside in Regina with their three children. They can often be found at the White Butte cross country ski trails, coaching soccer or running in the park.
---
Ben McNutt
BKin, Med Ac., DC
Dr. Ben started his post-secondary education with two years at the University of Regina, in the Faculty of Kinesiology, as part of the Cougars track & field team. From there, he moved to Saskatoon in 2005 to take the Combined Laboratory an X-Ray Technician course. After graduating, he moved to Meadow Lake Saskatchewan, and gained experience working as an X-Ray Tech at the hospital. A few years later, he decided to become a chiropractor.
Dr. Ben then returned to the University of Regina, and finished his Kinesiology degree. From there, he attended the Canadian Memorial Chiropractic College in Toronto. He was busy... not only was he working through Chiropractic school, he also learned the Graston instrument-assisted soft-tissue treatment techniques, AND completed his Contemporary Medical Acupuncture course through McMaster University in Hamilton.
He is an avid Powerlifter and has a keen interest in health & fitness.